Hünnebeck Rasto wall formwork
10028E
New Hünnebeck Rasto wall formwork stocked in Switzerland. The package includes 165m² wall formwork. Most of the panels are coated with phenolic sheets, only 34 pcs. of Rasto panels 0.90x2.70 don't have sheets.
Price / m² valids for coated wall formwork panels.
Price / m² does not include any accessories, panels without sheets, various corners & transport boxes. 
Price / piece of different accessories, panels without sheets and transport boxes on request.
Partial quantity: possible
Subject to prior sale
Product features
New material
Serviced and ready to use
Suitable for demanding requirements
Panel height: 2,70 m
Panel height: 1,50 m
More about the used condition.
You can find an overview of our quality levels here: 3-star. 2-star. 1-star. 0-star. In the purchase of used formwork, transparency is important to us.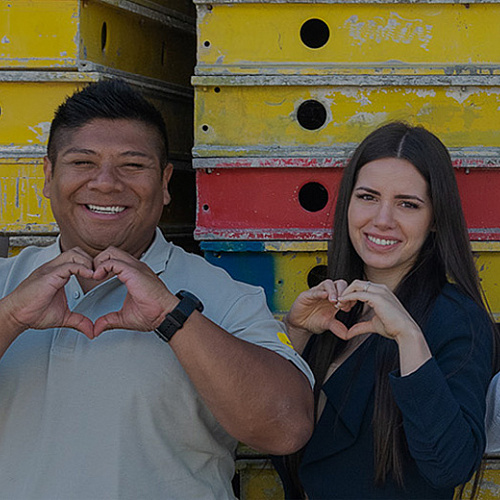 Visit us at bauma.
The trade fair for everything to do with construction. You will find us at the entrance to the outdoor area. North / West booth FN. 421-FN. 423.
Package 10028E consists of
| Qty | SKU | Description | Weight | Quality |
| --- | --- | --- | --- | --- |
| 19 PC | 589118000-HÜ531312Frame | Frame of RASTO panel 90/270 | | |
| 2 PC | 601418 | RASTO MP-panel 70/270 S | 64.59 kg | |
| 3 PC | 589118000-HÜ549577 | RASTO panel 65/270 galv. | | |
| 1 PC | 604112 | RASTO panel E 60/270 | 58.88 kg | |
| 9 PC | 536050 | RASTO hinged corner 30/270 | 71.73 kg | |
| 13 PC | 481963 | RASTO hinged corner 15/270 | 49.16 kg | |
| 53 PC | 479540 | RASTO corner adjustment 5/270 | 19.40 kg | |
| 38 PC | 531551 | RASTO panel 90/150 | 41.49 kg | |
| 1 PC | 575614 | RASTO panel 30/150 | 22.78 kg | |
| 14 PC | 536040 | RASTO hinged corner 30/150 | 41.37 kg | |
| 15 PC | 482203 | RASTO hinged corner 15/150 | 27.83 kg | |
| 7 PC | 470079 | RASTO inner corner 30/150 | 35.88 kg | |
| 13 PC | 479573 | RASTO corner adjustment 5/150 | 13.90 kg | |
| 10 PC | 589118000-HÜ479574 | RASTO corner adjustment 5/120 S galv. | | |
| 4 PC | 589118000-HÜ0312270 | Filler timber RASTO 3/12/270 | | |
| 6 PC | 589118000-HÜ0412270 | Filler timber RASTO 4/12/270 | | |
| 4 PC | 589118000-HÜ0512270 | Filler timber RASTO 5/12/270 | | |
| 28 PC | 589118000-HÜ600918 | RASTO plank 5/9.3/270 | | |
| 2 PC | 589118000-HÜ0212150 | Filler timber RASTO 2/12/150 | | |
| 20 PC | 589118000-HÜ0412150 | Filler timber RASTO 4/12/150 | | |
| 12 PC | 589118000-HÜ0512150 | Filler timber RASTO 5/12/150 | | |
| 18 PC | 589118000-HÜ0612150 | Filler timber RASTO 6/12/150 | | |
| 6 PC | 589118000-HÜ0812150 | Filler timber RASTO 8/12/150 | | |
| 19 PC | 589118000-HÜ1012150 | Filler timber RASTO 10/12/150 | | |
| 19 PC | 589118000-HÜ1212150 | Filler timber RASTO 12/12/150 | | |
| 1 PC | 489000 | RASTO aligning panel clamp N | 2.92 kg | |
| 334 PC | 488910 | RASTO adjustable aligning clamp | 5.08 kg | |
| 93 PC | 488900 | RASTO outer corner clamp V | 6.19 kg | |
| 2 PC | 479264 | Centering tension bolt | | |
| 12 PC | 469566 | Centering nut 100 | | |
| 54 PC | 485435 | RASTO MP bolt | | |
| 192 PC | 485457 | RASTO MP nut | | |
| 75 PC | 420000 | Waler bolt D 20 | | |
| 2 PC | 193220 | TK railing post | 4.50 kg | |
| 144 PC | 173776 | Spring pin 4 | | |
| 8 PC | 547165 | MANTO pouring plattform | 140.79 kg | |
| 2 PC | 589118000-HÜ10184022 | RASTO connector RSK | 2.10 kg | |
| 7 PC | 589118000-HÜ603437 | Rasto chess corner connector | 1.00 kg | |
| 1 PC | 48344 | Tie nut 230 | 2.40 kg | |
| 15 PC | 400214 | Plate 8/8 | | |
| 40 PC | 450764 | MANTO multi purpose waler 100 | 13.10 kg | |
| 34 PC | 197332 | Tension nut | | |
| 32 PC | 589118000-HÜ600814 | MANTO/RASTO counter post | 9.20 kg | |
| 9 PC | 568357 | FU-tightener | 3.60 kg | |
| 6 PC | 568081 | Punched steel tape 25 m | 17.20 kg | |