Ringer Alu Master wall formwork SALE
10025M
Ringer Alu Master wall formwork panels for restocking your wall formwork inventory. This package includes Ringer Alu Master wall formwork panels with a height of 2.70m.
The material is single inspected and basic cleaned.
Medium used formwork with traces and leftovers of concrete on frames and sheets.
The panels are bundeled on supp. timber.
Price valid: per total quantity
Partial quantity: possible
Subject to prior sale
Product features
Used
Serviced and ready to use
Individually inspected
Basic cleaned
Suitable for standard requirements
Medium traces of use
Material: aluminium
Panel height: 2,70 m
More about the used condition.
You can find an overview of our quality levels here: 3-star. 2-star. 1-star. 0-star. In the purchase of used formwork, transparency is important to us.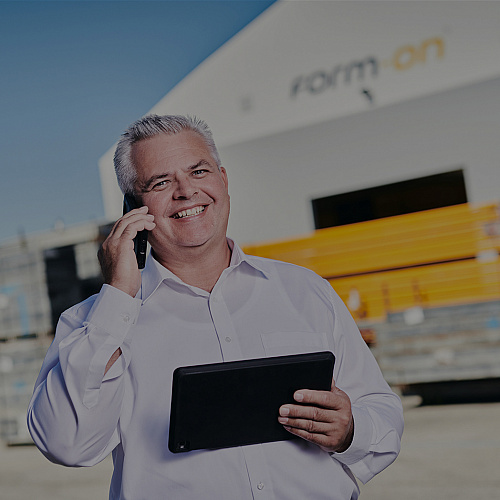 Inspect used formwork.
You can inspect the formwork of interest directly at the Form-on yard or remote via video live chat.
Package 10025M consists of
| Qty | SKU | Description | Weight |
| --- | --- | --- | --- |
| 1 PC | E701N90 | Alu-Master-Panel E 270/90 plastic coated | 69.50 kg |
| 4 PC | E701N75 | Alu-Master-panel plastic E 270/75 | 60.00 kg |