Ringer Maser wall formwork
10057M
You are looking for used Ringer Master wall formwork? Choose between different dimensions and qualities in this package.
Some of the panels have been in use many times and are therefore heavily used. 
The panels may have holes, in some cases plate renovation is necessary.
The corners of the elements may be open.
The material is individually inspected.
The material is bundled on support timber .
Partial quantity: on request
Subject to prior sale
Product features
Used
Individually inspected
Material: steel
Mixed panel-heights
More about the used condition.
You can find an overview of our quality levels here: 3-star. 2-star. 1-star. 0-star. In the purchase of used formwork, transparency is important to us.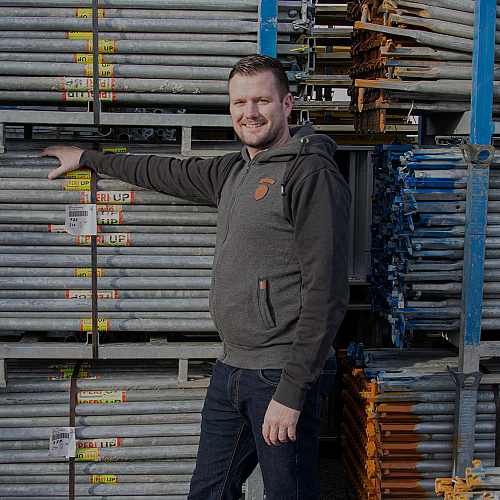 Sell your scaffolding.
We want them all: modular, frame and shoring scaffolds. Form-on is interested in buying your used scaffolding of the following brands Peri Up, Layher, Scafom-rux, MJ-Gerüst, Plettac and many more. At Form-on you receive a fair and realistic price for your goods.
Package 10057M consists of
| Qty | SKU | Description | Weight | Quality |
| --- | --- | --- | --- | --- |
| 1 PC | 703V14 | | 124.00 kg | |
| 1 PC | E805V135 | | 497.00 kg | |
| 1 PC | E801V751 | Master-Universal panel plastic E 270/90 galv. | 166.00 kg | |
| 4 PC | E801V45 | Master-panel plastic E 270/45 galv. | 89.00 kg | |
| 1 PC | E801V30 | Master-panel plastic E 270/30 galv. | 76.00 kg | |
| 1 PC | E801V135 | Master-panel plastic E 270/135 galvanized | 193.00 kg | |
| 1 PC | 803V1811 | Master-inside corner 270/30/30 galv. | 102.00 kg | |
| 1 PC | E8031221 | Master-inside corner 135/30/30 galvanized with plastic-coated plywood E | 54.00 kg | |
| 1 PC | E802V60 | Master-panel plastic E 135/60 galvanized | 60.00 kg | |
| 15 PC | E801V50 | Master-panel plastic E 270/50 galv. | 94.00 kg | |
| 10 PC | E801V135 | Master-panel plastic E 270/135 galvanized | 193.00 kg | |
| 1 PC | 801V90 | | 140.00 kg | |
| 2 PC | 801V30 | | 75.00 kg | |
| 18 PC | 801V135 | Master panel 270/135 galv. | 188.00 kg | |
| 1 PC | E802V135 | | 103.00 kg | |
| 2 PC | E801V90 | | 144.00 kg | |
| 2 PC | E801V50 | Master-panel plastic E 270/50 galv. | 94.00 kg | |
| 3 PC | E801V30 | Master-panel plastic E 270/30 galv. | 76.00 kg | |
| 7 PC | E801V135 | Master-panel plastic E 270/135 galvanized | 193.00 kg | |
| 3 PC | 805V240 | | 486.00 kg | |
| 3 PC | 802V55 | | 52.00 kg | |
| 1 PC | 801V751 | | 162.00 kg | |
| 1 PC | 801V60 | | 107.00 kg | |
| 4 PC | 801V50 | | 92.00 kg | |
| 3 PC | 801V30 | | 75.00 kg | |
| 2 PC | 801V25 | | 68.00 kg | |
| 2 PC | 703V13 | Master-outside corner 270 galv. | 38.00 kg | |