Rauh E30 30 300 floor prop
42048E
New Rauh post shores E30 1.72-3.00 with a carrying capacity of 30kN.
The props have never been used - new material.
The floor props get delivered in stacking pallets. These pallets are not included in the price per piece.
Partial quantity: possible
Subject to prior sale
Product features
New material
Serviced and ready to use
More about the used condition.
You can find an overview of our quality levels here: 3-star. 2-star. 1-star. 0-star. In the purchase of used formwork, transparency is important to us.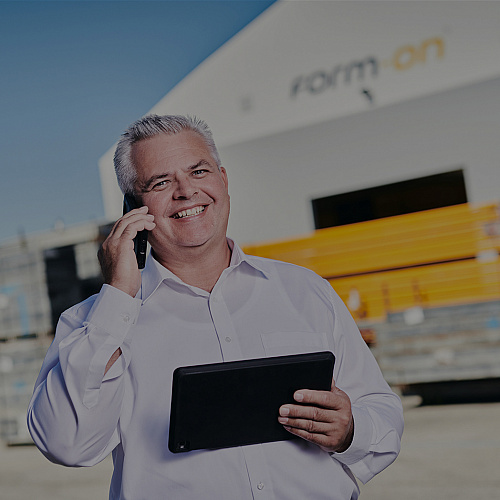 Inspect used formwork.
You can inspect the formwork of interest directly at the Form-on yard or remote via video live chat.
Package 42048E consists of
| Qty | SKU | Description | Weight |
| --- | --- | --- | --- |
| 100 PC | 589120000-RA50121030 | RAUH floor prop E30 30 kN 1.72 – 3.00 | 18.30 kg |