Peri Multiprop MRK Rahmen 230
50005M
Gebrauchte Peri Multiprop MRK Rahmen mit einer Länge von 2,30m. Die Rahmen sind multifunktional einsetzbar, zum Beispiel als Stützenturm in Kombination mit Peri Multiprop Deckenstützen.
Die Rahmen sind ungereinigt und mit groben Betonresten verschmutzt.
Die Klinken sind verrostet, jedoch einsatz- und funktionsfähig.
Die Peri Multiprop MRK Rahmen sind auf Unterlagsholz gebündelt (40 Rahmen / Bündel).
Price valid: per piece
Partial quantity: possible
Subject to prior sale
Product features
Used
Individually inspected
Uncleaned
Suitable for minor requirements
Heavy traces of use
Galvanized
More about the used condition.
You can find an overview of our quality levels here: 3-star. 2-star. 1-star. 0-star. In the purchase of used formwork, transparency is important to us.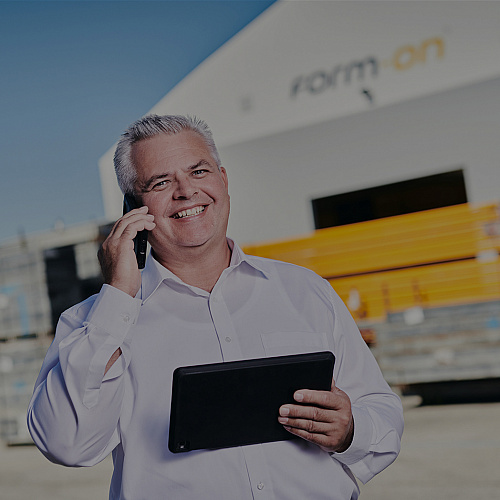 Inspect used formwork.
You can inspect the formwork of interest directly at the Form-on yard or remote via video live chat.
Package 50005M consists of