NOE Alu L Wandschalung Restposten
10021M
Jetzt gebrauchte NOE Alu L Wandschalungselemente, Ecken und Laufgerüstkonsolen kaufen. Dieses Paket beinhaltet diverse NOE Alu L Wandschalungs-Restposten.
Das Material ist schon oft im Einsatz gewesen und deshalb stark gebraucht. 
Gröbere Gebrauchsspuren & Betonreste sind an den Rahmen & Platten ersichtlich.
Das Material ist geprüft: Die Rahmen und Platten sind trotz Schäden in einem einsatzfähigem Zustand.
Stapelpaletten sind nicht im Preis inkludiert.
Die letzten 4 Artikel, welche in der Materialliste angeführt sind, entsprechen nicht unserer 1-Stern Qualität.
Folgende Artikel sind mit 2-Stern Qualität zu bewerten & im Paket inkludiert:
2 Stück NOEalu L Außeneckwinkel 100x1500mm
4 Stück NOEalu L Außeneckwinkel 100x2750mm
20 Stück NOEalu L Laufgerüstkonsole
2 Stück NOE Alu-Außeneckwinkel 90° 110x2650mm
Price valid: per total quantity
Partial quantity: possible
Subject to prior sale
Product features
Used
Serviced and ready to use
Individually inspected
Basic cleaned
Suitable for standard requirements
Medium traces of use
More about the used condition.
You can find an overview of our quality levels here: 3-star. 2-star. 1-star. 0-star. In the purchase of used formwork, transparency is important to us.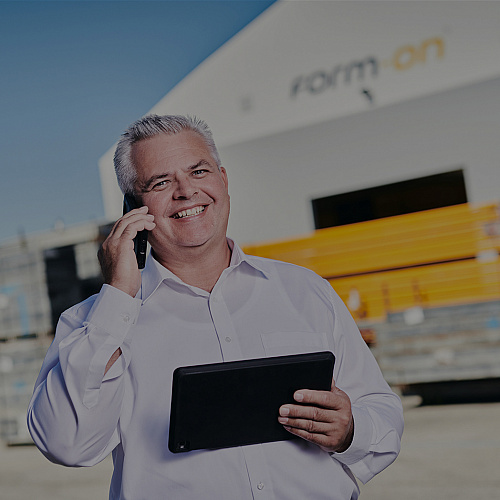 Inspect used formwork.
You can inspect the formwork of interest directly at the Form-on yard or remote via video live chat.
Package 10021M consists of