Meva Startec wall formwork
10032M
Do you have the possibility to recondition Meva Startec wall formwork panels? If so, you can find the right Startec panels in different dimensions for a cheap price in this package.
There can be holes in the sheets.
The frames of the panels can be bended. Sometimes the traverse profiles are missing.
The material is not cleaned and in a non-operational or even scrap-ready condition. 
The panels are bundled on supp. timber.
The outside corners and inside corners shown on the pictures are already sold.
Price valid: per total quantity
Partial quantity: possible
Subject to prior sale
Product features
Used
Non-operational
Individually inspected
Uncleaned
Not suitable for any kind of application
Heavy traces of use
Accessories included
More about the used condition.
You can find an overview of our quality levels here: 3-star. 2-star. 1-star. 0-star. In the purchase of used formwork, transparency is important to us.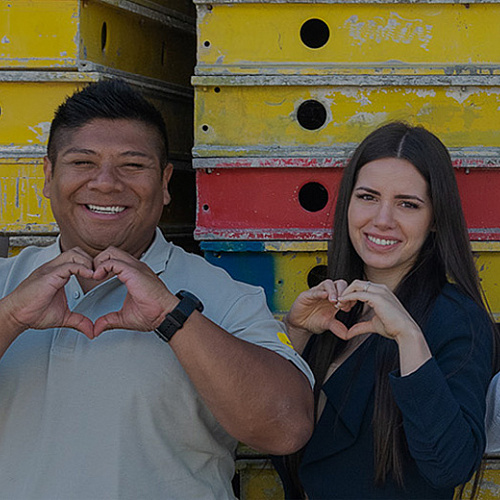 Visit us at bauma.
The trade fair for everything to do with construction. You will find us at the entrance to the outdoor area. North / West booth FN. 421-FN. 423.
Package 10032M consists of
| Qty | SKU | Description | Weight | Quality |
| --- | --- | --- | --- | --- |
| 9 PC | 21-200-03 | ST-panel AL 20 270/240 | 388.00 kg | |
| 27 PC | 21-200-06 | ST-panel AL 20 270/135 | 206.50 kg | |
| 6 PC | 21-200-26 | ST-panel AL 20 270/75 | 90.90 kg | |
| 2 PC | 21-200-46 | ST-panel AL 20 270/55 | 72.80 kg | |
| 4 PC | 21-200-49 | ST-panel AL 20 270/50 | 67.90 kg | |
| 4 PC | 21-200-61 | ST-panel AL 20 270/40 | 60.20 kg | |
| 5 PC | 21-200-71 | ST-panel AL 20 270/30 | 48.40 kg | |
| 1 PC | 22-084-46 | AS-panel AL 17 270/45 | 36.30 kg | |
| 3 PC | 22-084-56 | AS-panel AL 17 270/40 | 33.50 kg | |