Hünnebeck ID 15 inclusive accessories
30020M
Hünnebeck ID 15 shoring in used condition. Proven and efficient support for high loads in confined spaces.
This package contains different quality levels classified by us, whereby it also contains unclassified material.
The frame scaffold is individually tested.
Basic shoring towers consist of only 6 basic components.
Easy connection of parts by means of quick-release fasteners.
High load capacity of 180 kN per tower.
Reusable containers are included in the price if the total quantity is purchased.
Partial quantity: possible
Subject to prior sale
Product features
Used
Individually inspected
Accessories included
More about the used condition.
You can find an overview of our quality levels here: Classified 3-star. 2-star. 1-star. Non-classified. In the purchase of used formwork, transparency is important to us.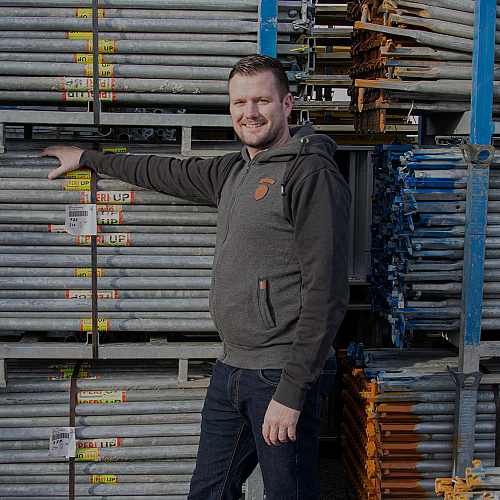 Sell your scaffolding.
We want them all: modular, frame and shoring scaffolds. Form-on is interested in buying your used scaffolding of the following brands Peri Up, Layher, Scafom-rux, MJ-Gerüst, Plettac and many more. At Form-on you receive a fair and realistic price for your goods.
Package 30020M consists of
| Qty | SKU | Description | Weight | Quality |
| --- | --- | --- | --- | --- |
| 747 PC | 148574 | ID diagonal | 2.63 kg | |
| 156 PC | 57162 | ID frame 133 | 18.85 kg | |
| 100 PC | 148530 | ID head jack 38/52 | 8.20 kg | |
| 486 PC | 57162 | ID frame 133 | 18.85 kg | |
| 140 PC | 57173 | ID frame 100 | 15.88 kg | |
| 332 PC | 118163 | ID end frame 10 | 15.67 kg | |
| 411 PC | 148530 | ID head jack 38/52 | 8.20 kg | |
| 225 PC | 148552 | ID base jack 38/52 | 8.34 kg | |
| 153 PC | 57162 | ID frame 133 | 18.85 kg | |
| 110 PC | 57173 | ID frame 100 | 15.88 kg | |
| 14 PC | 148530 | ID head jack 38/52 | 8.20 kg | |