Hünnebeck Europlus 20 DB/DIN 410 Deckenstütze
42052E
Gebrauchte Hünnebeck Deckenstützen Europlus 410 in sehr gutem Zustand. Die Steher sind mit 20kN über die gesamte Auszugslänge belastbar.
Das Gewinde lässt sich leicht öffnen und verschrauben.
Die Stützen lassen sich einwandfrei ausziehen. (Auszugslänge: 2,34-4,10m)
Die Kopf- und Fußplatten sind in gutem Zustand.
Die Deckensteher werden in Stapelpaletten geliefert. Diese sind nicht im Preis / Stück inkludiert.
Partial quantity: possible
Subject to prior sale
Product features
Used
Serviced and ready to use
Professionally cleaned
Suitable for demanding requirements
Minor traces of use
More about the used condition.
You can find an overview of our quality levels here: 3-star. 2-star. 1-star. 0-star. In the purchase of used formwork, transparency is important to us.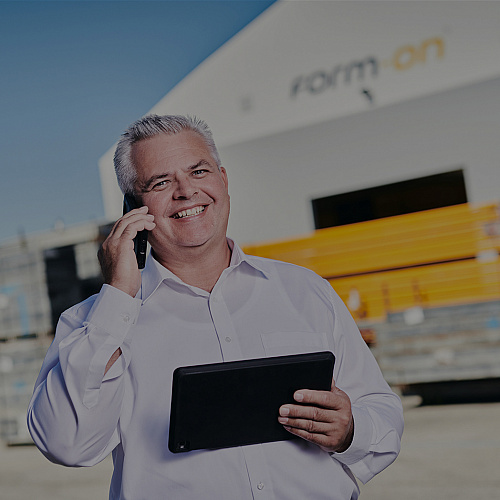 Inspect used formwork.
You can inspect the formwork of interest directly at the Form-on yard or remote via video live chat.
Package 42052E consists of