Doka Frami wall formwork
10004M
Used Doka Frami wall formwork panels in different dimensions. We can offer you Frami elements with Xlife sheets and phenolic-resin film coated sheets, depending on your demand.
The material is inspected and professionally cleaned. 
The frames and sheets are in a very good condition.
The elements show traces of a careful usage.
Corners and accessories are not included in the package. All necessary accessories & different corners are available on request.
Partial quantity: possible
Subject to prior sale
Product features
Serviced and ready to use
Individually inspected
Professionally cleaned
Suitable for demanding requirements
Minor traces of use
Sheet: 18 mm
Multi-layer plywood
Xlife plywood
Handset framed formwork
Galvanized
More about the used condition.
You can find an overview of our quality levels here: 3-star. 2-star. 1-star. 0-star. In the purchase of used formwork, transparency is important to us.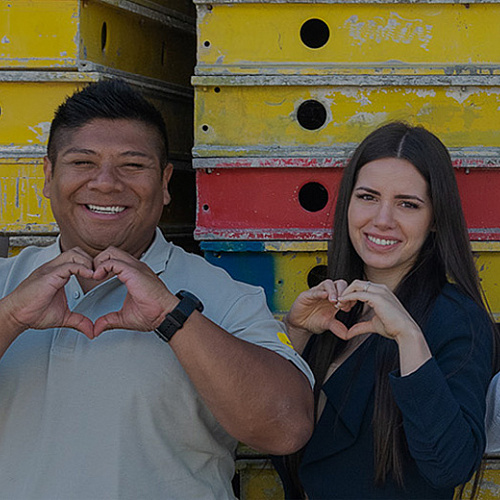 Visit us at bauma.
The trade fair for everything to do with construction. You will find us at the entrance to the outdoor area. North / West booth FN. 421-FN. 423.
Package 10004M consists of
| Qty | SKU | Description | Weight | Quality |
| --- | --- | --- | --- | --- |
| 30 PC | 588411500 | Frami Xlife panel 0.90x3.00m | 86.50 kg | |
| 135 PC | 588412500 | Frami Xlife panel 0.75x3.00m | 76.50 kg | |
| 21 PC | 588416500 | Frami Xlife universal panel 0.75x3.00m | 93.00 kg | |
| 11 PC | 588449500 | Frami Xlife panel 0.75x2.70m | 69.50 kg | |
| 120 PC | 588484500 | Frami Xlife universal panel 0.75x2.70m | 83.50 kg | |
| 66 PC | 588406500 | Frami Xlife panel 0.90x1.50m | 46.50 kg | |
| 83 PC | 588448500 | Frami Xlife panel 0.75x1.50m | 41.30 kg | |
| 33 PC | 588464500 | Frami Xlife panel 0.60x1.50m | 35.50 kg | |
| 6 PC | 588409500 | Frami Xlife panel 0.45x1.50m | 28.90 kg | |
| 18 PC | 588410500 | Frami Xlife panel 0.30x1.50m | 24.83 kg | |
| 20 PC | 588407500 | Frami Xlife universal panel 0.75x1.50m | 49.50 kg | |
| 271 PC | 588401500 | Frami Xlife panel 0.90x1.20m | 39.00 kg | |
| 169 PC | 588447500 | Frami Xlife panel 0.75x1.20m | 33.50 kg | |
| 8 PC | 588463500 | Frami Xlife panel 0.60x1.20m | 29.50 kg | |
| 76 PC | 588405500 | Frami Xlife panel 0.30x1.20m | 19.50 kg | |
| 200 PC | 588402500 | Frami Xlife universal panel 0.75x1.20m | 39.00 kg | |